Mark your calendar for April 12, 2014.
Volunteers will clean Sacramento region creeks from 9 until noon.
Then all are invited to the Celebration at Carmichael Park for a hot dog lunch & entertainment.
Volunteer registration will open March 1 at http://www.creekweek.net/
Check the Creek Week web site for other Creek Week activities that will start April 4, 2014.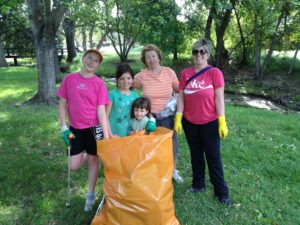 Volunteers of any age can help. It's fun!